New health information for young people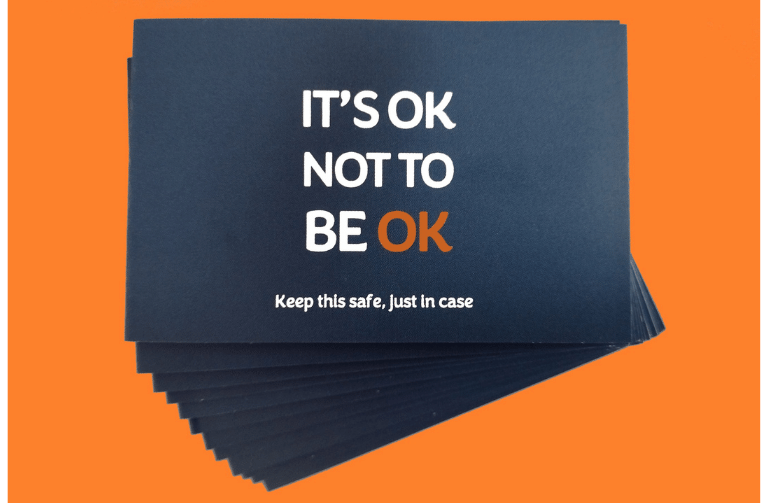 A pocket-sized 'wellbeing card' for young people in Poynton, Bollington and Disley is being launched this week, as part of Mental Health Awareness week, 9-15 May 2022. Created from an idea from students at Poynton High School, the card details services and useful contacts available for young people to support their mental health and wellbeing.
It's been a difficult time for everyone over the last couple of years, no less so than for our young people. The wellbeing card has been developed by the Middlewood Partnership, through members of its Poynton-based Patient Participation Forum groups, Poynton High School and Poynton Council working together. The Student Leadership Team had highlighted the need for more information for young people about how and where to seek help and support
We're also launching new easily-navigated, specific webpages on our website aimed at meeting the needs of young people. The pages have lots of useful information for young people including support and health for teens, mental health, alcohol and drug misuse, smoking, relationships, sexual health and lots more.
Dr Becky King, GP Fellow at the Middlewood Partnership said:
"There's lots of information and sources of support on the internet, so much that it can be overwhelming. We've created a new section on our website specifically for young people and we hope this will help them find useful information on health issues that are important to them from trustworthy sources. There's also links to lots of local support that young people can access for themselves."
Visit the Young People's Health Self Help resources – The Middlewood Partnership to find out more.  The wellbeing cards for young people are available at each of the Middlewood practice locations so feel free to pick one up for yourself or a young person you know or care for. Students at Poynton High School will be given a card via the school.
Thank you to Waitrose and the Timpson Foundation for support funding the printing of the cards and to Poynton Town Council for the card design.  And a big thank yous to the Poynton High Student Leadership Team for your valuable input and ideas and members of our Patient Participation Forum groups who made this happen.