A lot of male health issues can go under the radar due to lack of awareness. For example, did you know that:
1 in 5 men will die before the age of 65
76% of UK suicide victims are male, and suicide is the leading cause of death for men under 35
Men are more likely than women to be overweight or obese (65.7% of men, 57.1% of women)
So we've put together some information and links to useful websites that might help.
Men's health by numbers
The Men's Health Forum is a national charity that aims to improve the health of men and boys in England.
They list the following key numbers for men:
The Man Manual
The Men's Health Forum produce the award winning Man Manual – an easy-to-read handbook that will show you how to fine tune your engine, choose the right fuel and keep your mind on the road ahead.
You can access a copy online at The Man Manual | Men's Health Forum (menshealthforum.org.uk) – once you have clicked on the link and got to the page, scroll down the page until you see the manual pages.
Prostate Cancer
The Prostate Cancer UK webpage is full of information about the symptoms of Prostate cancer, testing for it, and treatment options available. It also has some really useful information about the pros and cons of investigating for Prostate cancer in men who do not have symptoms
Answers to commonly asked questions from NHS.UK
NHS.uk has answers to some commonly asked questions relating to men's health too.
Beat stress
The beatstress.uk service offers online support for men of all ages. It's about tackling the niggling hassles, frustrations and angers we all feel before it becomes something more serious.
Beatstress.uk is free, confidential and anonymous. The webchat is open on Wednesdays from 7pm to 10pm with the email service available 24 hours a day offering a 48 hour turnaround.
Men tell
Men tell provides circles for men aged 18+ to talk in a safe, confidential space, free from advice and judgement – either on line or at local venue. You can sign up at  www.mentell.org.uk/support/referrals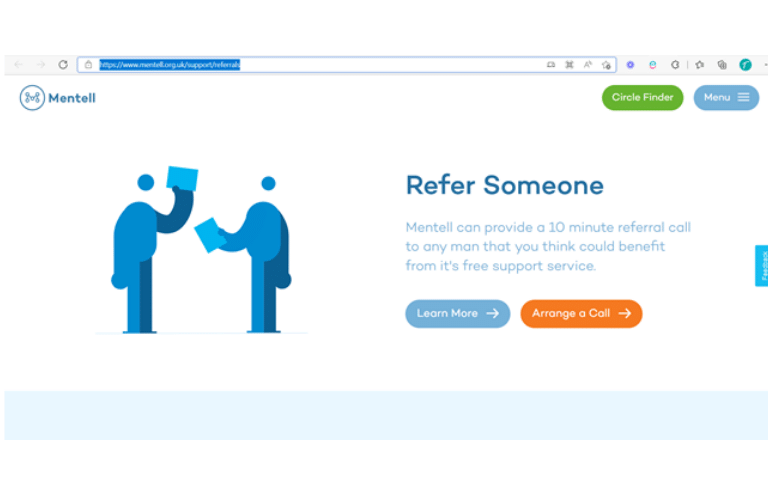 Poynton Men in Sheds 
Open from 10am until 2pm Tuesday, Wednesday and Friday in their dedicated workshop at The Centre in Poynton.
Poynton Men in Sheds is a workshop type place where, mainly local men, meet to make or fix things. Conceived as a place for men to go to build confidence, prevent loneliness and enjoy the camaraderie of others if wanted.
It is a place to pursue practical interests at leisure, while in the company of others.
Some work on projects of their own, or the community projects we engage in, but mostly we enjoy working together making the wooden items we sell to meet our expenses. It is also OK just to turn up for a natter, tea and biscuits.
Whatever men choose to do, one inevitable consequence is that they start talking to one another. Talk turns to banter and that often results in enormous amounts of laughter and fun.
Find out at www.thecentreinpoynton.co.uk/news/men-in-sheds/