Arthritis is a very common condition that causes pain and inflammation in the joints. It can affect people of all ages.
There are many different types of arthritis, and they require different treatment regimes. If you or a family member seems to be developing a new joint issue, then please do make contact so we can help you to understand what may be going on.
You can find out more about arthritis on the NHS UK website.
Osteoarthritis
Osteoarthritis (OA) is the most common type of arthritis in the UK. It most commonly causes pain and swelling in the hands, spine, hips and knees. It is more common in women and people with a family history. The chance of getting OA increases as you get older, and also goes up if you've injured a joint or had a sporting injury.
When we are trying to manage OA, we break the management down into conservative options and surgical options.
Conservative options
Conservative options include physiotherapy and ways to manage the pain.
Within Middlewood, we have Musculoskeletal Practitioners who can assess your joint problems and advise about the best way to move forward. They may talk through accessing a course of physiotherapy, or a 12 week 'ESCAPE pain' rehabilitation course. Information for both of these can be found below, and you can self-refer for these without seeing us first.
Alternative options that a GP can discuss with you would include painkillers and joint injections.
Surgical options
Surgical options would involve referral to see an orthopaedic specialist to talk through the next steps. If you would like to discuss a referral, please contact us via Ask my GP
ESCAPE-pain
If you are suffering with hip and/or knee pains, have you thought about taking part in a 12-week rehabilitation programme?
This is an evidence-based programme for people over the age of 45yrs who have suffered with pain in their hip or knee for more than 3 months.
It is a personalised programme aimed at improving pain, independence and confidence. For more information visit: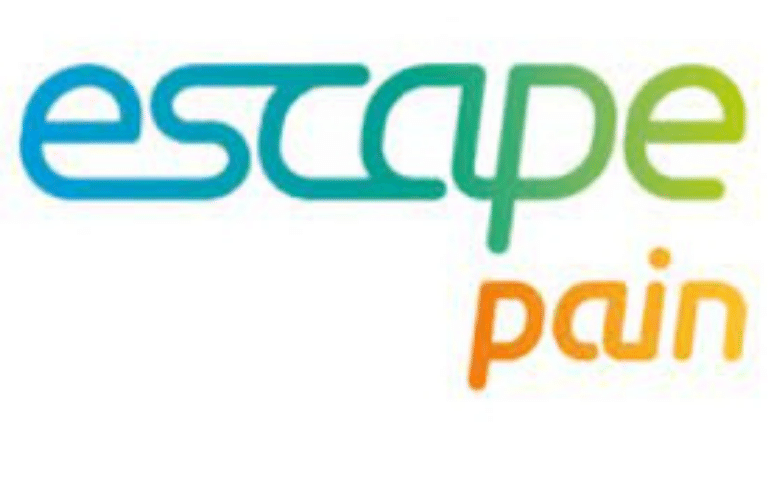 Versus Arthritis
The Versus arthritis website has some practical advice about living with arthritis.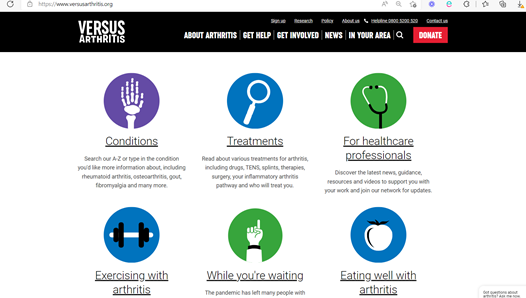 Arthritis and work
It can be daunting trying to find a new job, or continue in your current job, if you are suffering with joint pains. However, there are lots of options for people living with chronic pain or disabilities, and this website is full of advice for thriving, as opposed to just surviving.
The Versus arthritis website is packed with practical advice.
https://www.versusarthritis.org/about-arthritis/living-with-arthritis/work/
Versus Arthritis Helpline
You don't need to face arthritis alone. The Advisors at the Versus Arthritis Helpline  aim to bring all of the information and advice about arthritis into one place to provide tailored support for you.
You can call them for free* today (Monday–Friday, 9am–6pm) – 0800 5200 520
The helpline is closed from 12.00 pm the last Friday of every month for training.
Please note that the advisors aren't medically trained and aren't able to offer you individual medical advice. Find out more about their helpline.
*Calls to the 0800 number are free when calling from within the UK but charges will apply when calling from abroad. For more information you will need to contact your network provider.