Poynton Carers' Wellbeing Programme Course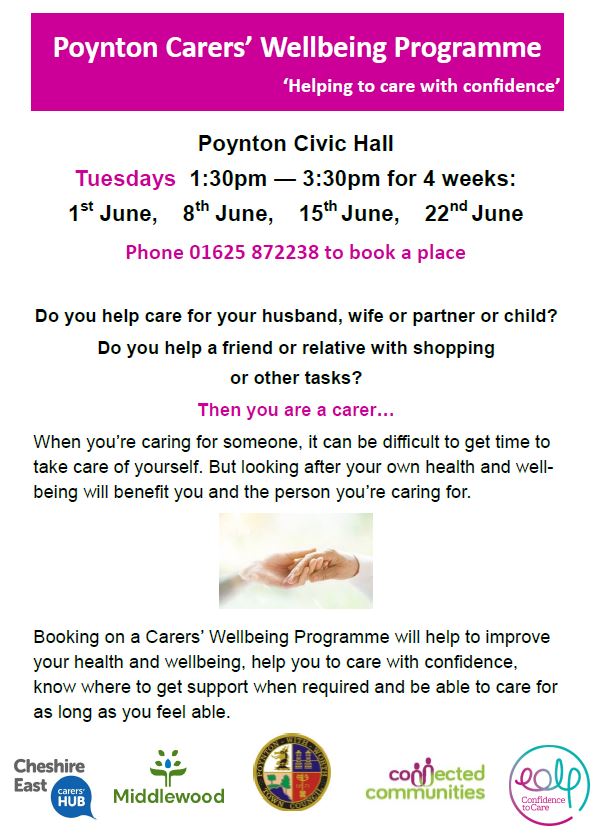 Poynton Carers' Wellbeing Programme
Do you help care for your husband, wife or partner, or child?
Do you help a friend or relative with shopping or other tasks?
Then you are a carer…
When you're caring for someone, it can be difficult to get time to take care of yourself. But looking after your own health and well-being will benefit you and the person you're caring for.
Booking on a Carers' Wellbeing Programme will help to improve your health and wellbeing, help you to care with confidence, know where to get support when required, and be able to care for as long as you feel able.
Poynton Civic Hall
Tuesdays 13:30—3:30 for 4 weeks:
1st June, 8th June, 15th June, 22nd June
Places limited Please phone 01625 872238 to book a place