Come and work with us and be part of a friendly, supportive nursing team
Closing date xxxx 2022
Come and be part of, and contribute to the development of, a new and innovative primary care organisation.  We are looking for nurses who share our professional values and behaviours and have the energy, skills and enthusiasm to contribute to making Middlewood a great place to work.
We're currently recruiting a General Practice Nurse and a Wound Care /Leg Ulcer Nurse. You can find the job descriptions and person specifications on NHS Jobs.
Our offer to you
We believe we offer nurses great opportunities that not every practice can provide. Take a look below.
Meet the team
We have a large and expanding team of nurses so there is lots of opportunity for development and peer support.
Opportunities for training & development
We are really committed to supporting our nurses to be the best they can be. We have access to lots of training opportunities at Cheshire and Merseyside Training hub as well as in-house education.
Some examples of our nurses' development include:
Accessing the Cardiovascular Disease Module
Rolling programme of study evenings
Training on wound care
Immunisation & Vaccination training
About the Middlewood Partnership
We're incredibly proud of the Middlewood Partnership – our team of 160 staff who work together to provide safe and responsive services to our 34,000 patients across Bollington, Disley and Poynton.
You can find out more about how we got to where we are today; what we believe makes us different from lots of other GP practices; and how this helps us provide safe and responsive services to the population we serve by going to our About Us pages.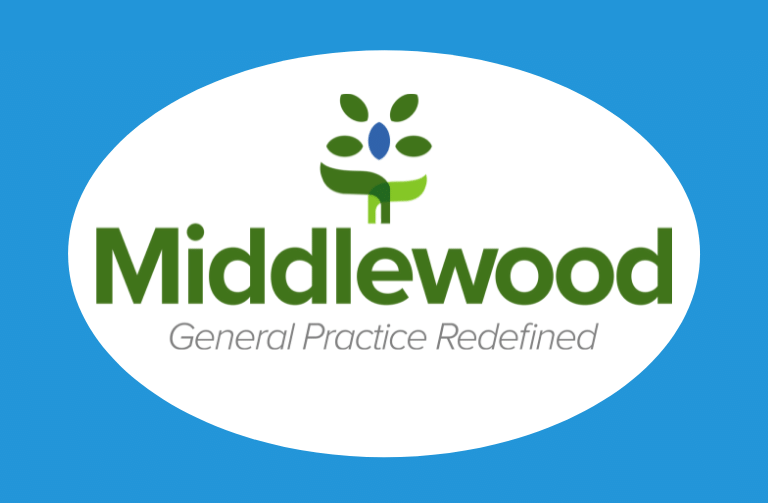 Our One Team approach
We're a single practice Primary Care Network so work closely with our community and social services colleagues. We've really investing time and energy to develop a care model that works for patients and our multi-disciplinary team, helping to ensure our patients see the professional that best meets their needs.
Take a look at the video to find out more about our care model and how it works in practice.
Talk to us to find out more
So if, you're:
Looking to gain experience of working at the forefront of modern general practice
Looking to gain experience of working within a well-established and varied nursing team
Keen for development in a supportive and enabling organisation
Then the Middlewood Partnership could be for you.
We welcome informal discussions and visits to our Practices.   Please get in touch with Alison Bond, Clinical Services Manager if you would like to discuss these opportunities in more detail.
Contact details