One in six adults are now providing unpaid care for a family member, friend or neighbour. There are 7 million unpaid carers, including 800,000 young carers.
If you provide unpaid care for a few hours a day or over a 24 hour period of time, then you are a carer.
Caring for someone covers many areas such as: washing, dressing, eating, attending regular appointments, offering emotional and social support.
At Middlewood, we are here to support you and your family through signposting to the relevant carer support services.
If you are a carer, please let us know so we can make a note on your health record.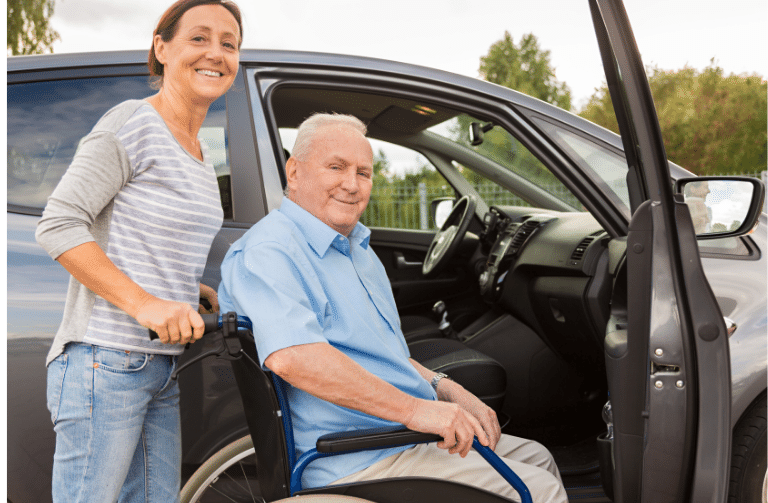 Cheshire East Carers' Hub
If you have a family member, friend or neighbour who cannot manage without your support, then the Cheshire East Carers' Hub may be able to help you.
Cheshire East Carers' Hub provides a single point of access for both young (5-18) and adult Carers (18+) who provide care to a friend, family member or neighbour living in Cheshire East. The Hub ensures that Carers of all ages have access to information, advice and a wide range of support services across the county and nationally.
These support services are designed to help Carers continue in their caring role for as long as they choose and to reduce the impact the caring role can have on a Carer's own health and wellbeing.
Carers' Help and Talk (CHAT) Line
The Carers' Help and Talk (CHAT) Line is there for carers to talk to a sympathetic and supportive Volunteer about caring, your feelings and your interests or everyday events? You don't need a reason to ring other than simply to connect with someone.
Lines are open 24/7, 365 days a year. To talk to a Volunteer please call 0330 022 5448
In the event that a Volunteer is not immediately available to answer your call, please do try again. Please note that Carers Help and Talk (CHAT) Line is not an emergency service. For any carer emergency you can contact your Councils Customer Service or the emergency duty team out of hours service.  Calls are charged at local rates. Charges from mobiles may vary.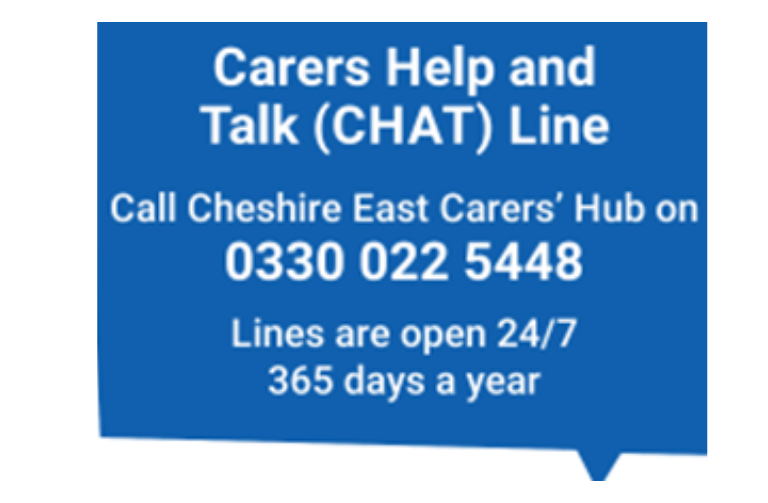 Crossroads Together
Crossroads Together is a registered charity dedicated to providing information, advice and practical support to unpaid carers of all ages and the people they care for. They offer services across Cheshire.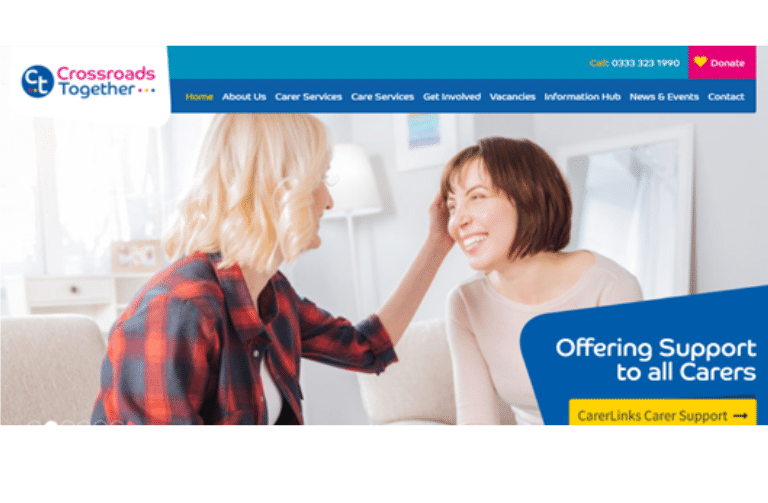 It is estimated that there are 800,00 young carers in the UK.
You're a young carer if you're under 18 and help to look after a relative with a disability, illness, mental health condition, or drug or alcohol problem.
If you're a young carer, you probably look after one of your parents or care for a brother or sister. You may do extra jobs in and around the home, such as cooking, cleaning or helping someone get dressed and move around. You may also give a lot of physical help to a parent, brother or sister who's disabled or ill.