In a major initiative, Middlewood has introduced a new way of contacting the surgery called askmyGP.  Using this system you can contact us using your mobile device or computer rather than wait on the phone.
Please contact us between 8 and 6.30 Monday to Friday and we will get back to you as soon as is possible
This allows you to contact your staff member of choice, whether that be a GP, nurse, or administrator, and have a direct conversation with them.  This may well mean that you are able to resolve your query without needing to come into the surgery.
To access askmyGP click on the button below.
However, BEFORE you click the link to access AskmyGP we would be very grateful if you would consider the following.  General Practice alongside the NHS as a whole is under significant strain at present.  Every single request which is made on askmygp is dealt with by your Practice Team.   Hence, please spend a moment considering the choices of other services which might well be equally or better able to assist with your current issue, rather than contacting your Surgery as your first line of contact.  For example:
Your local pharmacist can advise on many minor ailments and medication queries

The NHS website has excellent information and guidance – https://www.nhs.uk/

At the weekend and the evening, the surgery is closed and we cannot respond to your query. We may take some time to respond the following working day. Please consider whether you need a response sooner. If so, you can call 111 straight away and received advice AND, if needed, speak to or see a local on-call GP. Our out-of-hours service should be used for all urgent problems at the weekend and in the evenings/overnight, so please consider calling 111.
Thank you, if you still think that we are best placed to help you will be delighted to do so by clicking on the button below:
Click below for help online with askmyGP
The above link will take you to an approved external webpage which will allow you to log in to a secure and confidential account in order to liaise with the surgery online. Please ensure that, if you use a shared computer/device which stores your usernames/password information, you will need to log out in order to maintain confidentiality, or change your computer's security settings.
The surgery cannot accept routine and non-urgent requests and queries after 5 pm, as we are running our evening service. Please contact us the next working day using https://my.askmygp.uk/?c=N81022#/intro which opens from 6 am each working day. However, the practices remain open until 6:30 pm on weekdays (except bank holidays) and if your query or issue is urgent, and/or cannot wait until the next working day, please phone any of the following surgeries on the following numbers and hold after the pre-recorded message:-
Bollington Medical Practice: 01625 462593.
McIlvride Medical Practice: 01625 872134.
Priorslegh Medical Practice: 01625 872299.
Schoolhouse Surgery, Disley: 01663 762484.
After 6:30 pm the surgery is closed.  Please do not phone the surgery after 6:30 pm. You can get medical help from the local Out of Hours GP service (telephone advice, prescriptions, home visits, and appointments) by calling 111. ​​
Your query may well be determined by your problem and we fully understand this but equally there may be times when you have a more routine query to put to us.
We are most busy on a Monday morning. We can have almost 700 querys across our sites on a Monday and more than half are received before 11am. Each of these needs to be assessed and dealt with by a clinician. If possible therefore choosing another time other than Monday mornings for routine problems is much appreciated.
Yes you can. This is the system to book routine appointments as well as contacting us with an acute problem. The aim of the system is that we deal all of the contacts which we receive on the day, sometimes this is not possible if we are extremely busy but the aim is for this to be the case, even for routine cases.
We would ask therefore that you contact us either on the day you would like to be seen or perhaps the day before.
Please note that the vast majority of consultations at this time will be virtual.
Every request is looked at by a clinician unless it is clearly an administrative task.  After your request is received it is reviewed and either passed to a doctor or nurse to review.  If you specify a particular clinician, if appropriate, it will be sent for their personal review.  This may take slightly longer than a standard response.
Yes you can phone.  We are very clear that if you don't have access to a computer or feel uncomfortable using the technology then the well trusted methods of contacting us such as phoning us still apply.
We are clear however that we feel that using askmyGP is the best way of getting hold of us.  Firstly it allows direct contact with a clinician immediately rather than needing to wait for an appointment and secondly you don't need to wait on the phones to get through.
Yes! One of the really important things with askmyGP is you can do this and correspond with your clinicidan of choice to keep continuity.
It is usually best to include this during the freestyle section of the request ie for the attention of Dr X and the person looking at your request will be able to direct your query appropriately. Please note that the individual may be not answering queries that day but would be able to get back to you when they are next in.
At present we are allowing more ways of ordering medication than in normal times to make things as easy as possible with the Covid-19 restrictions.  The preferred way of ordering medication is via patient access but if there is any issues accessing this then askmyGP is an acceptable way to do it.
You can specify on you request how you would like your query to be dealt with eg by telephone or email.  Please note however that if the clinician may feel that it would be safer or easier to speak to you rather than replying by email they may phone you or sometimes vice versa.  Please therefore look out for messages or your emails and listen out for the phone, particularly in the first hour or so when you have submitted your message.
We often will reply and can see that the person has not seen the reply for some time.  We can prompt you to look by sending you a text message but it is quicker and easier if you can respond quickly to the message sent.
There is an effective way of turning askmyGP into an app.
The instructions of how to do this are found here
For the purposes of askmyGP it really is an issue unfortunately and we have seen this for a number of people being a barrier.  Each user must have a unique email address.  The good news is that it is easy to sign up for a free email address using services like gmail or yahoo mail.  
"So much better, can't believe how easy it was. I didn't expect a reply tonight."
Patient A Middlewood Partnership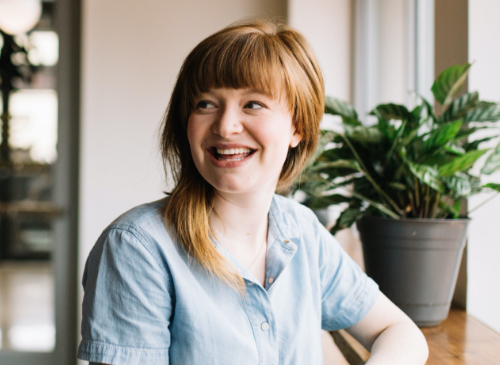 "I have been very satisfied with the new service and very impressed with the fast and efficient way my problems have been dealt with."
Patient B Middlewood Partnership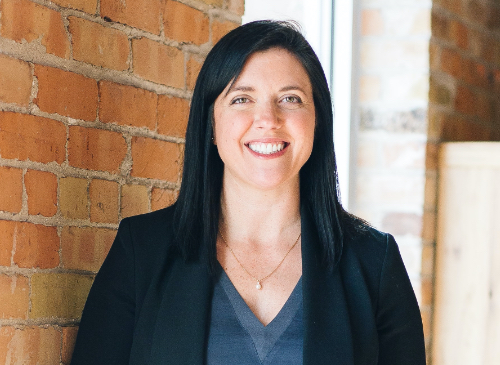 "Very impressed that I could use "ask my GP" to rearrange my appointment. Quick and easy and didn't have to wait in the phone queue to get through."
Patient C Middlewood Partnership
Feedback from patients regarding askmygp has been overwhelmingly positive.  We have had over 3300 individual pieces of feedback regarding askmyGP from our patients with 85% of our patients reporting that it is better than our previous system and 95% saying that they would recommend it to friends and family.
​We aim to learn from the more critical feedback and every piece of feedback is reviewed by our team and if possible replied to.  We aim to continue to tweak the system to continually improve our service.