A Message from our Middlewood Physios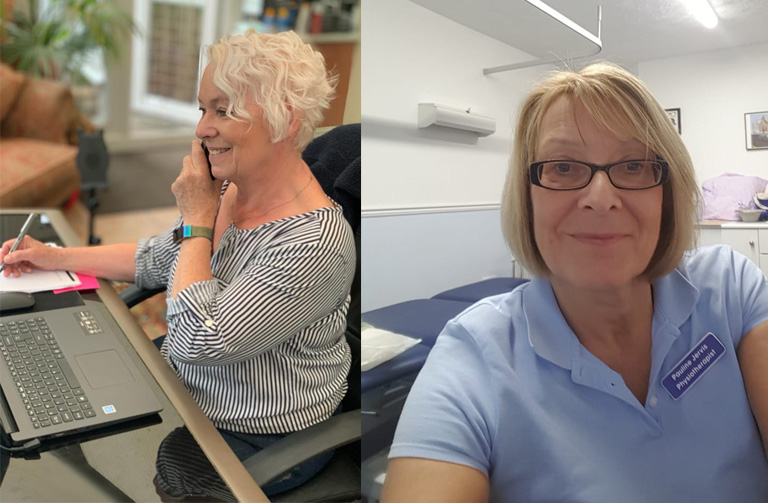 During the current Coronavirus pandemic, the Middlewood Physiotherapists are still working.
We are continuing to treat our patients via phone/video consultations.
Physio self-referrals
Of course, people are still suffering from the usual musculoskeletal problems such as back pain, sciatica, stiff painful necks, knee problems, shoulder pain and you may not be aware you could get help with these problems during the 'lockdown '.
I understand patients do not want to worry the GP except with more serious medical problems but may not know they can refer themselves directly for physio.
To self-referral for physio please follow the link below via East Cheshire CCG website  https://physio.easterncheshireccg.nhs.uk/
You can choose any of the providers listed but Middlewood Physios are:
Bollington Physiotherapy Practice at Bollington Medical Centre

McIlvride Medical Centre Poynton

School House Surgery Disley
Patients unable to access online services can still phone their surgery and ask for physio where the receptionist will be able to help them.
Our Middlewood GP's via 'askmyGP 'can also give you a physio appointment.
(Please note, If you have already had physio for this problem during the past 6 months, unfortunately, we would not be able to accept the referral)
Physio phone consultations
Although we cannot do any 'hands-on' treatment we can make a detailed assessment during the phone consultation which will take approximately 30 minutes. We would then be able to give you appropriate advice and usually an exercise program specifically for you to help your problem. We would be able to offer a follow-up phone appointment if it was necessary for further support.
We can email or post-exercise programs to you.
We are in close contact with your GP should we have any concerns.
Keeping busy
During this 'lockdown' period spring cleaning and gardening seem to be the most popular activities across the patch and most people who are not 'self-shielding ' are taking advantage of going out for a walk every day.
Top physio tip to prevent injury from gardening would be not to spend too long in one position. Mix up your activities ie if you are weeding do it for a short time and then do some pruning so you are in a different position.
The same advice would follow for spring cleaning. Mix up your activities and don't spend too long bending or reaching.
Lots of my patients have been using their talents making scrubs for Macclesfield District General Hospital which is amazing and a huge thank you to them for their efforts.
One patient's husband has acquired new skills cutting fabric out for her to sew ….a real team family effort!
Hilary Dickie